Take Control of Your Ranch with the Most Efficient Cattle Management Software
Save money and make the best decisions for your herd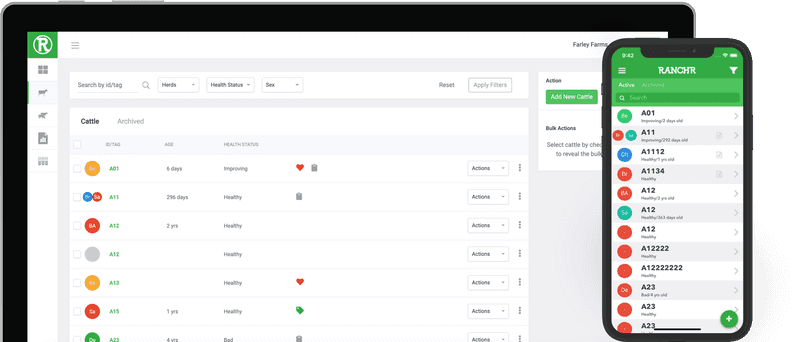 All Your Records--In Your Pocket:
Anything can happen on the ranch. If you don't have your records handy, it's impossible to make the best decisions for your livestock. RANCHr exists so you never have to guess again. It goes where you go, from the trough to the most remote pastures. Because cattle management doesn't happen in the office, it happens in the field.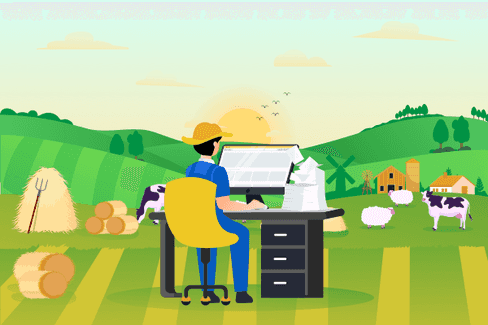 Say Goodbye to Lost Notebooks, Broken Pens, and Messy Excel Sheets
RANCHR makes it easy to take notes and update records on the go

Save Time
Just grab your phone for easy navigation.
Make Decisions
Pull up entire histories for each cow.

Stress Less
Never scramble for paper records again.

Maximize Your Profit
Buy and sell with confidence.

Stay Organized
Track vaccines, pregnancies, sales, and more.

Access Anywhere
Records that go everywhere where you go.
RANCHR was our first app to keep track of our beef herd and we struck gold! App and website access to records enables us to have live data input and information, as well as the ability to download reports on all we do and have planned. It covers everything we need for our cattle from start to finish and as an added bonus, it makes our vet happy too!

- Greg M. (Michell Beef) & Andy D. (Big Duke Beef)
Your Operation is Unique. So Are Our Plans.
Whether you're just getting started or you've got an established cattle operation, Ranchr helps you grow.
RANCHR makes your job simpler.
But you don't have to listen to us. See what our customers are saying!
Best cattle record app out there!





Absolutely love this app. It makes it very easy to keep track what all cattle you have, pregnancies, and health conditions.
Life is easier!





Made my life easier because I can document things in the pasture otherwise I would have to try to remember when I get home.
Great App!





This is much better than keeping track of a notebook in the truck and always looking for an ink pen. I really like this app.
Great app with nice design!





Love the new update, it looks really sleek. It makes it really easy to update cattle records on the go. Great tool for my ranch!
Ranchr Works!





Easy to use and allows for plenty of information to be logged and stored. Def a thumbs up! 👍🏻
Simple to use and effective





I like how easy it is to get up and running with this app.