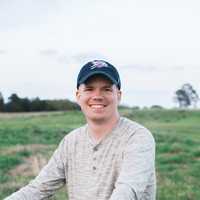 Philip Speake
Founder of Ranchr
Philip Speake, CEO and Founder of Ranchr, has been involved in ranching for most of his life. He grew up on a ranch in Oklahoma and later ran his own ranch. He has a deep understanding of the challenges faced by ranchers and is committed to finding solutions to these challenges.
He saw the need for tools like Ranchr to help with the day to day operations of running a ranch. He would later start a career in app development where he learned the skills necessary to start Ranchr
Philip is continually working with other ranchers to further develop and improve Ranchr. He is committed to making Ranchr the best tool for ranchers to manage their operations.